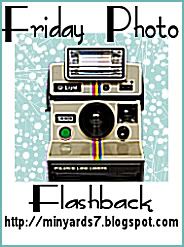 I am WAY excited about this meme! In the spirit of my sis coming to visit, I decided to pic on her! As a young woman, coming into our own, we make many attempts to beautify ourselves. Here is an example of an attempt gone wrong:
Maggie is on the right (as if I needed to tell you)! She decided she needed to have her eye brows waxed, a very common occurrence. The beautician left the wax on too long and in one swift movement her eye brows disappeared!!! Tragic, right? The worst part: the beautician was her mother! (We have the same Dad, but different Moms.)
In Maggie's defense, I decided to post one of my fav pics of her. Isn't she beautiful
with
eye brows?! This was pre brow trauma. Poor things have never been the same since "the accident".
Aunt Maggie arrives in 5 days. There will be LOTS of picture taking. She will soon take up much space on my blog and you can see just how pretty she is now. I love you Bug!